Summer Internship Program
Become a CEF Summer Missionary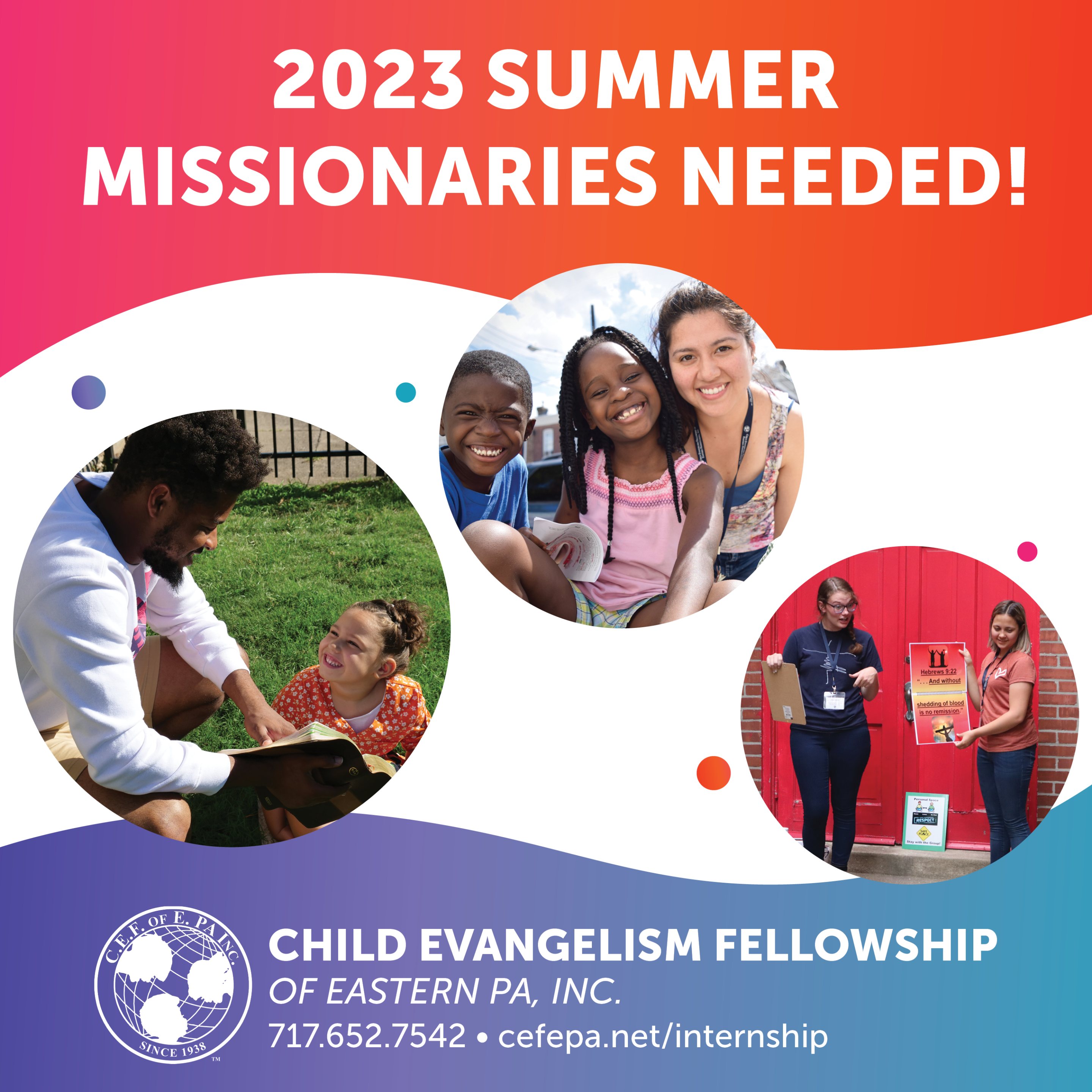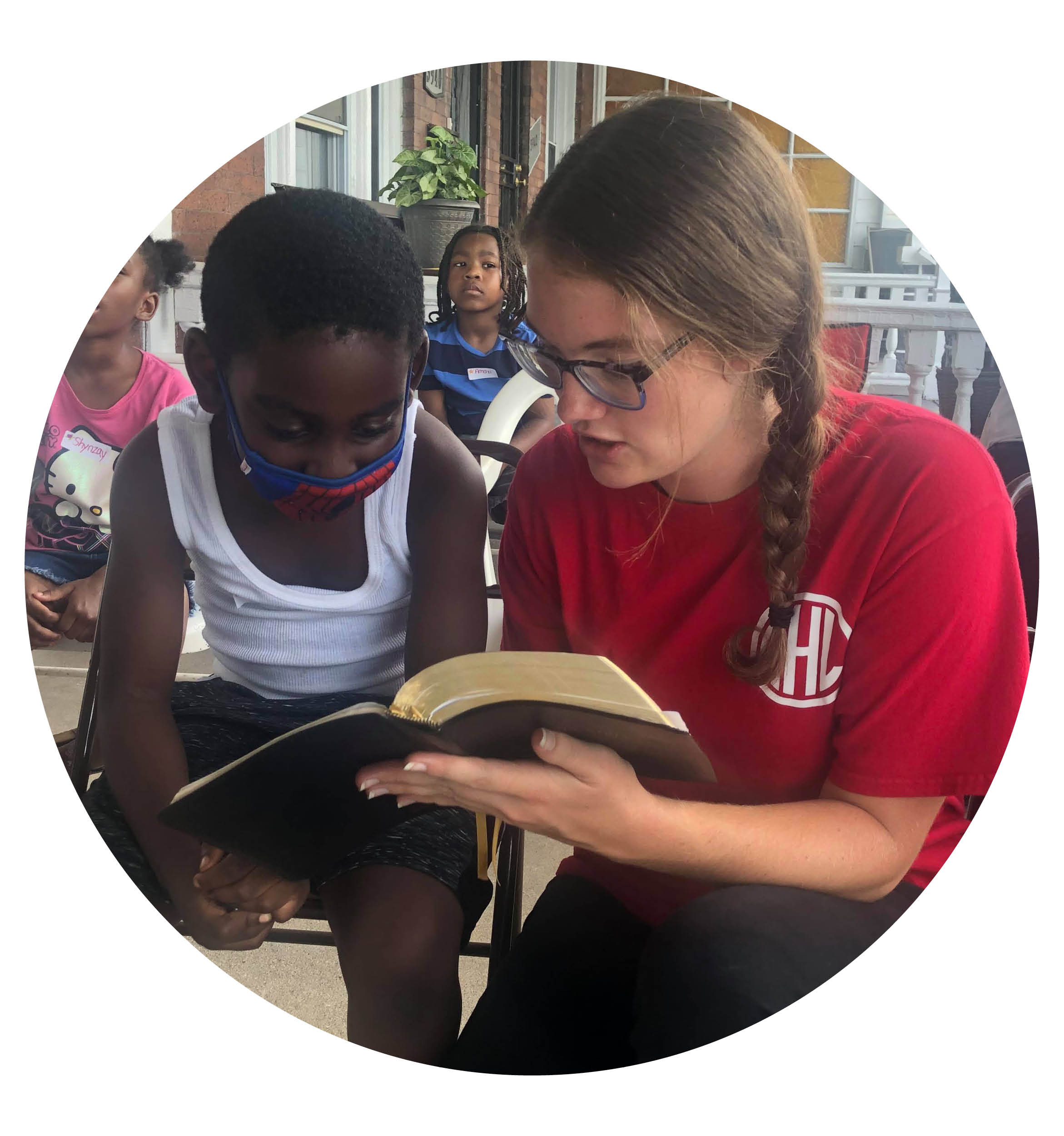 What is the Summer Missionary Program?
The Summer Missionary program of Child Evangelism Fellowship of Eastern PA, Inc. is a paid internship program designed for Christian college and high school students to learn how to evangelize and teach children in the various counties throughout Eastern PA. This commitment is a nine-week period of service which includes two weeks of Summer Missionary Training School, one week to rest and refresh, and six weeks of missionary service teaching 5-Day Clubs, Vacation Bible Schools, Good News Day Camps, and participation in ministry promotional activities.
Who can be a Summer Missionary?
Any Christian college or high school student age sixteen or older can apply to be a Summer Missionary. An applicant must be able to give evidence of his/her salvation experience by written and verbal testimony to either their County Director or the State Director. He/she must be able to sign the Statement of Faith & Policy on Tongues and must be approved for missionary service.
What type of training is required?
Summer Missionary Training School (SMTS) is a two-week period of required training for anyone who will be serving as a Summer Missionary. The training takes place at a central location in Eastern PA and includes missionaries from all over CEF's county chapters. Missionaries learn strategies for teaching and evangelism and receive hands-on experience using what they have learned.
What kind of compensation does a Summer Missionary receive?
Summer missionaries receive compensation for their work in the counties. Some counties may offer housing, meals, and gas allowances as well. Compensation and amenities vary by county. 
CEF of Eastern PA, Inc. is a faith ministry, funded by gifts from individuals and churches. Therefore, in some counties, each summer missionary is required to assist in raising his/her support for summer ministry. This is done by presenting the need to his/her church, friends, and family via letter. Support-raising may look different in each county chapter.
Those who serve as a Summer Missionary must be committed to the entire nine weeks of service, unless the applicant has made prior arrangements with the State Director. If, for any reason, an applicant needs to adjust this length of service or needs to be excused from serving during any part of this nine-week period, the applicant must have permission from the State Director when applying or when he/she is accepted as a Summer Missionary.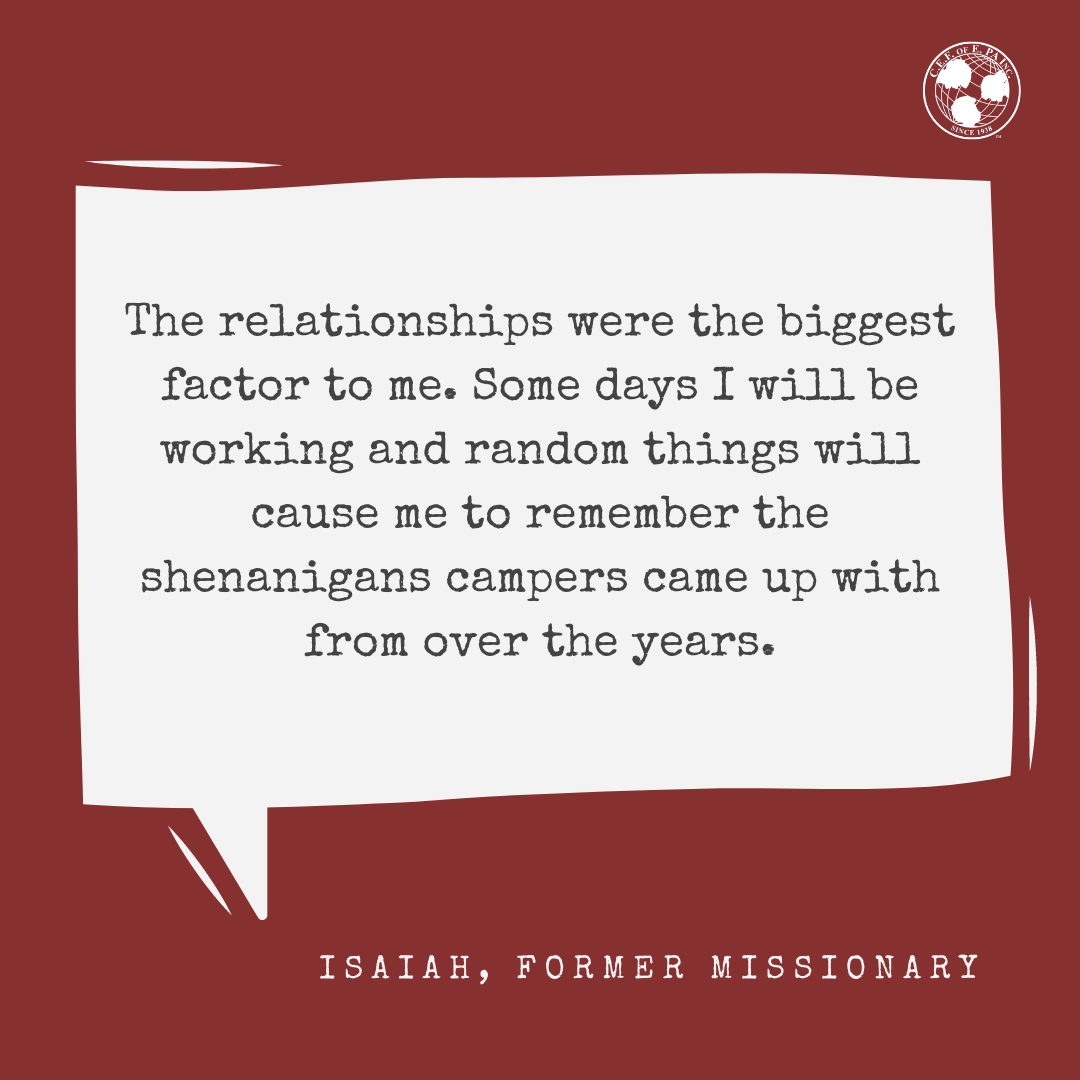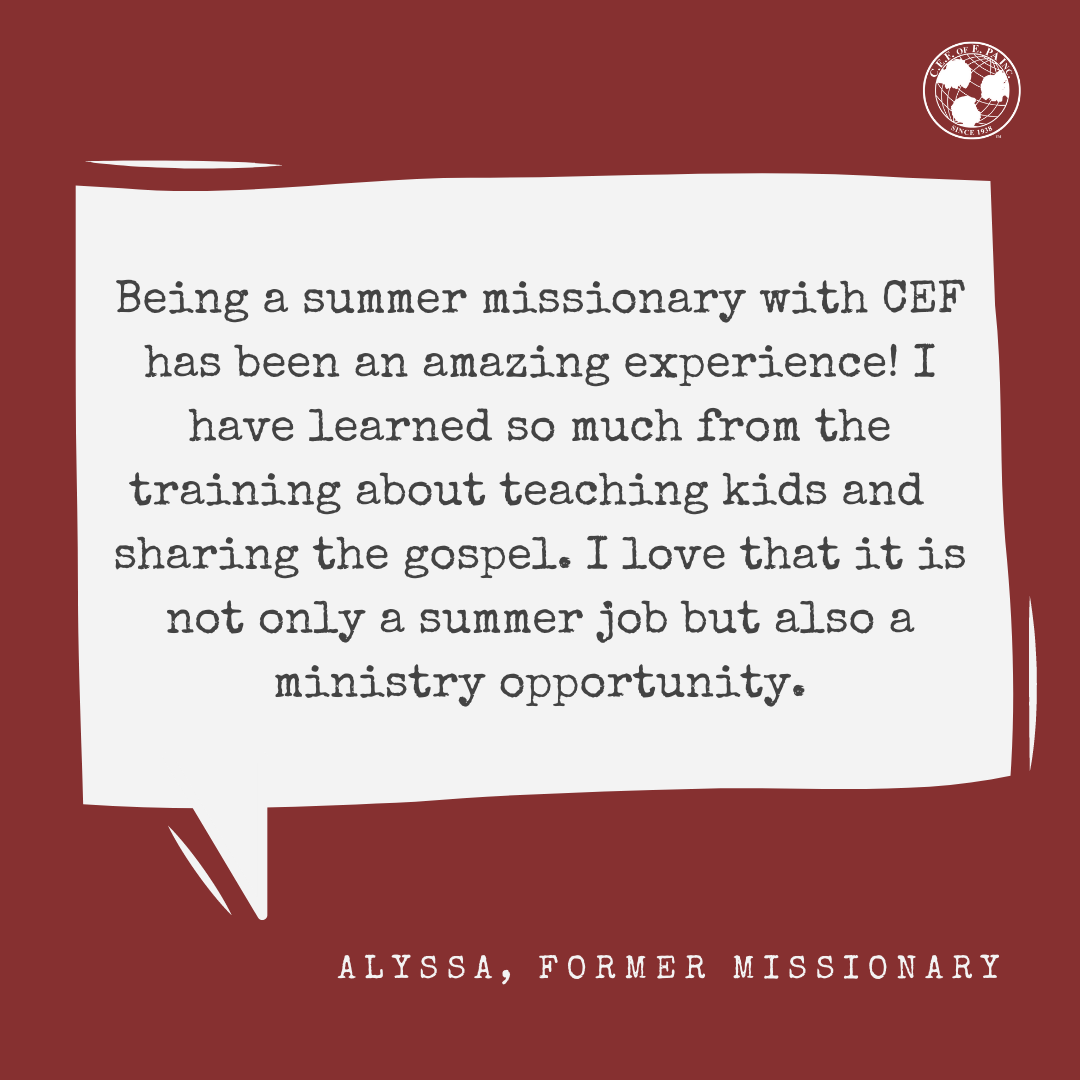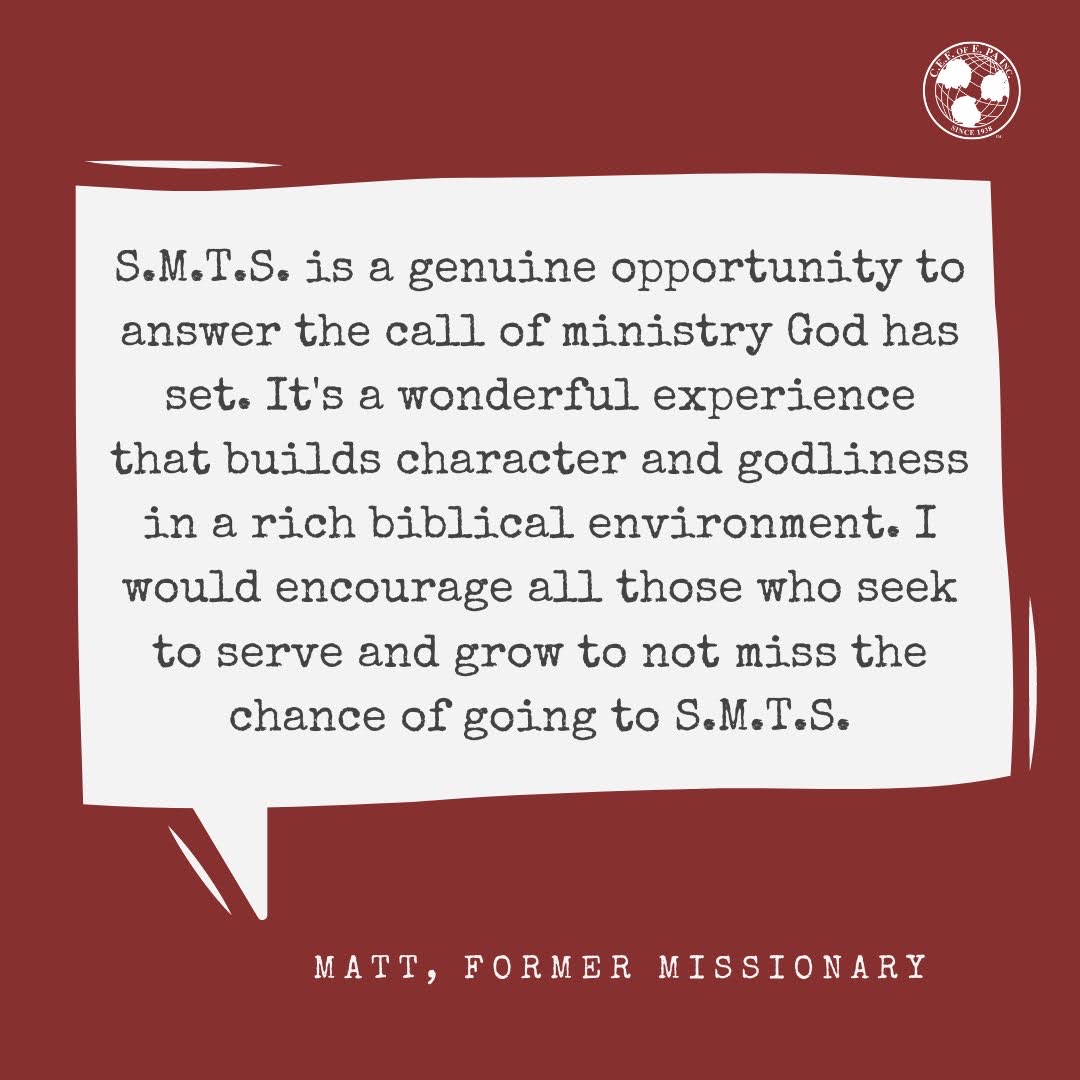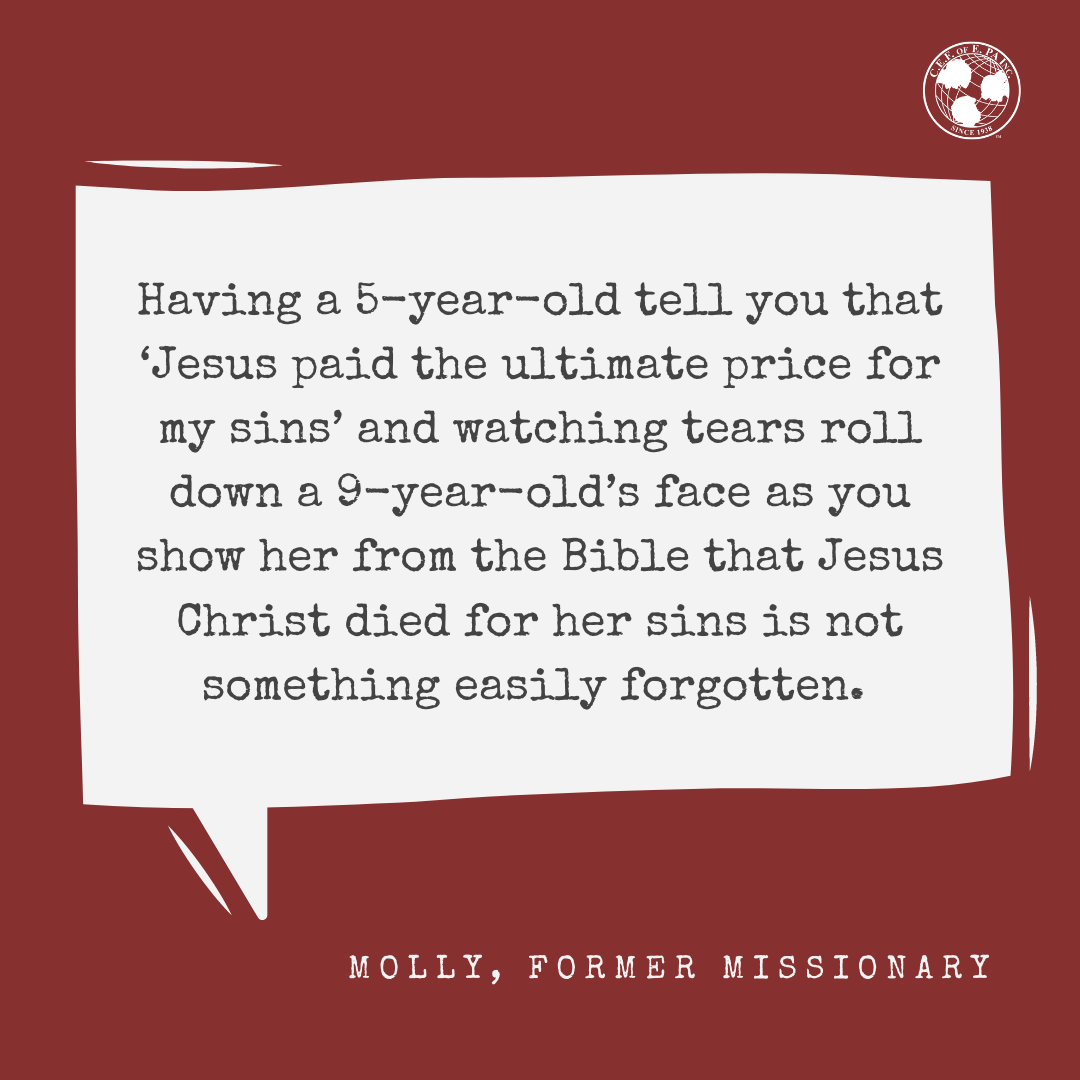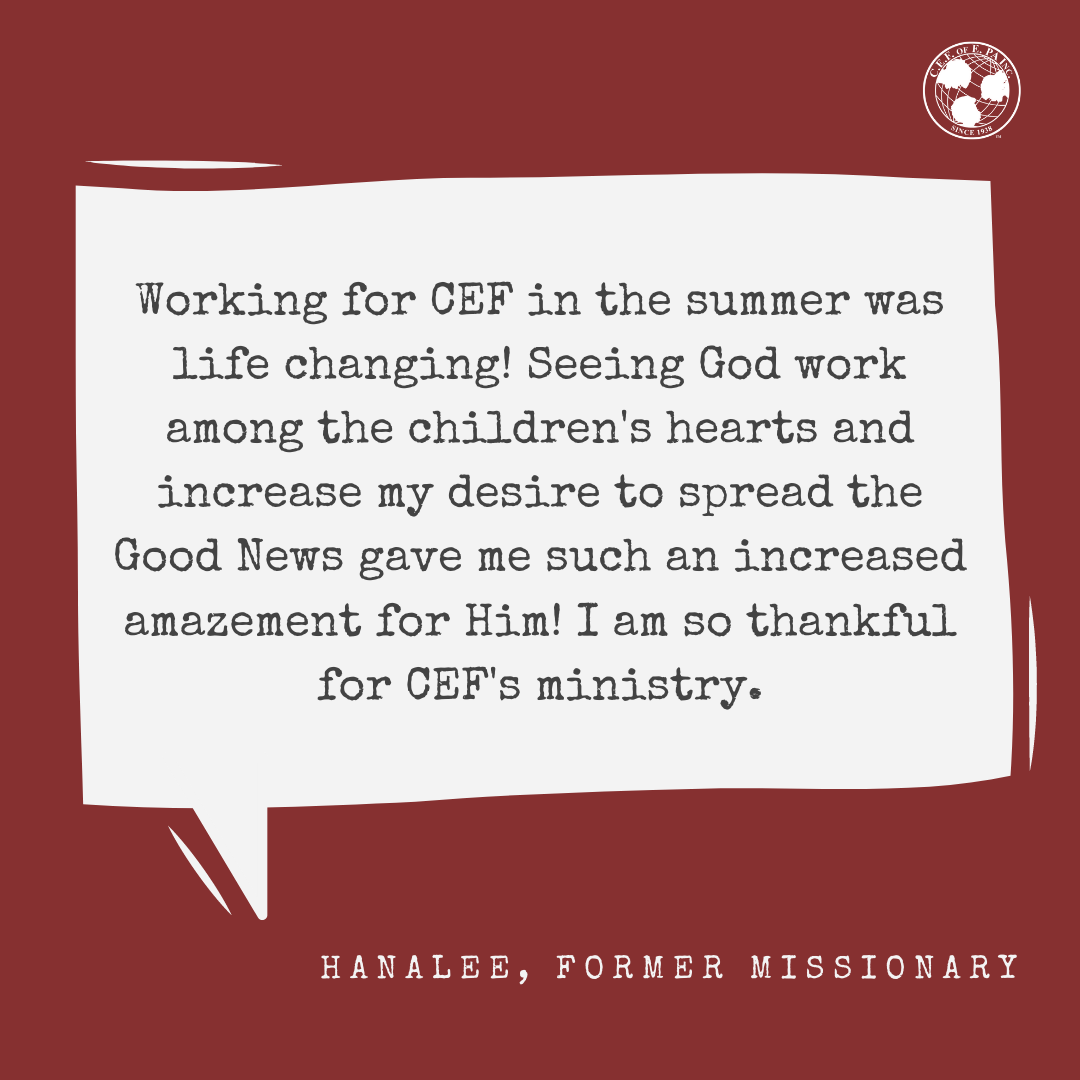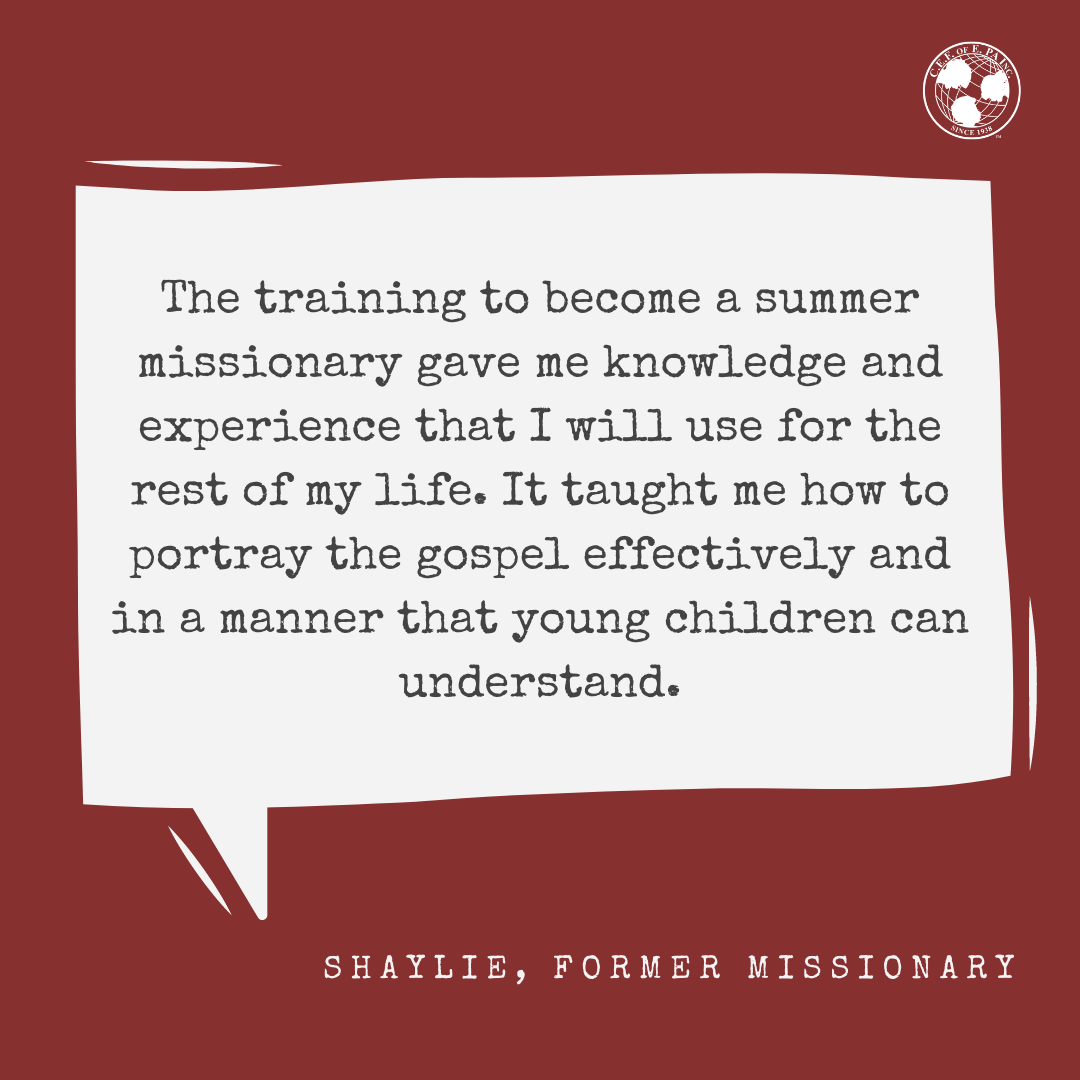 Interested in serving with us this summer?
Contact our State Headquarters for an application.
Contact us