Support Miriam Higley
Media Outreach and Recruitment Coordinator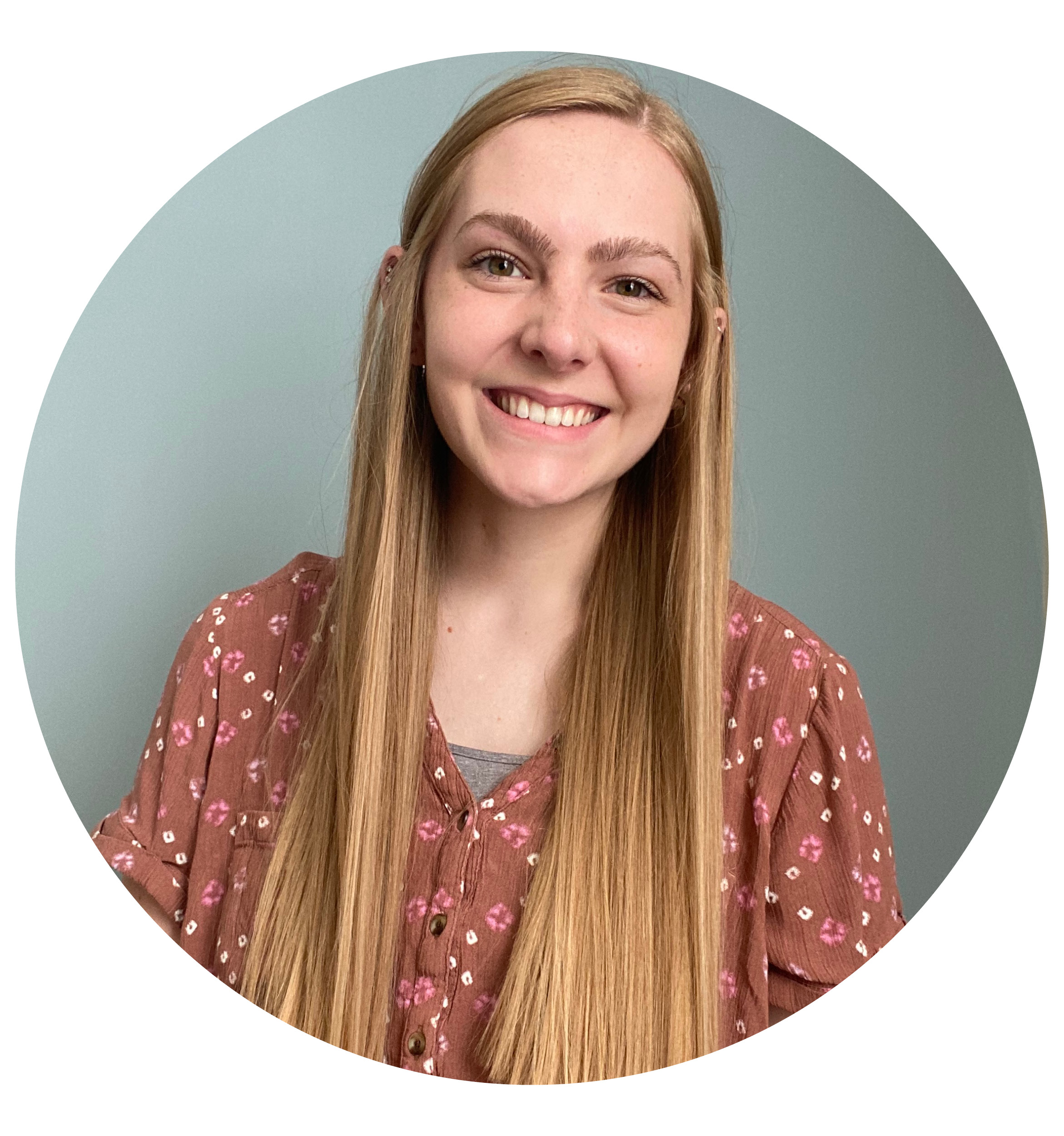 Dear Friends,
I am writing to you to share an update on the many milestones that have taken place in my life this year. As you may know, I just recently finished my Bachelor of Science in Bible and Christian Ministry, as well as my Associates in Early Childhood Education, from Clarks Summit University this past May. On August 14th, I married my best friend, Nathan, and moved to Forest, Virginia shortly after the wedding. As I go through these changes onto the next chapter of my life, I want to thank the Lord and so many of you who have encouraged and prayed for me up to this point in my life. I would not be who I am without each of you!
Since I was a young teenager, God has placed in me a passion to reach children with the Gospel. One of my favorite things in all the world is opening my mailbox to find a piece of folded construction paper covered in little pictures and notes from a child that has spent time in one of the ministries in which I am involved. Even though I am not yet a parent, 3 John 1:4 comes instantly to mind: "I have no greater joy than to hear that my children are walking in the truth." My heart beats for children's ministry, which is why I have loved my time working with Child Evangelism Fellowship (CEF) of Eastern PA, Inc. as the Ministry Coordinator in Wyoming and Sullivan Counties for the past two years.
In this position as Ministry Coordinator, I have had the opportunity to teach countless Bible lessons to local children, manage the local office, schedule and run dozens of summer programs, train over twenty different teenagers to reach children for Christ, and so much more. I love what I do, and I feel that the Lord has prepared and equipped me for this exact ministry. My greatest concern when I got married and prepared to move away from Pennsylvania is that I would have to give up my work with CEF; but thankfully that was not God's plan!
I want to share with you a miracle of answered prayer for me this year. When we were engaged this past December and I started my last semester of school in January, Nathan and I had a lot of questions for God about our future, from being able to set a wedding date, to finding a place to live in Virginia, to what job I would work while he finishes his final year of school at Liberty University. My heart was torn. I wanted to continue serving Jesus in my position with CEF and also have the freedom to begin a new life with Nathan in Virginia. My dream would be to do both, but I couldn't fulfill that dream living in another state.
After much time in prayer, I received a call from the Executive Director of CEF of Eastern PA, Inc. asking me if I wanted to continue working with them through the State Headquarters in Harrisburg. He shared with me a burden he had for recruiting the next generation of potential workers, as well as using social media more effectively as a way to connect with children. He told me that God kept bringing up my name when the CEF of Eastern PA leadership was praying about the future of the ministry.
I am excited to let you know that God has fulfilled a dream of mine that could never have been a reality without His intervention! As of August 30th, I am working a new job with the State Headquarters of Child Evangelism Fellowship of Eastern PA, Inc. My new position will focus on recruiting new staff and building the ministries' social media platforms. Because of this new position, I will be able to work remotely from Virginia or wherever the Lord leads me and Nathan moving forward.
I am so excited for this new opportunity to serve the Lord in this unique way! I am confident that He was the one Who provided this opportunity for me—but I definitely cannot do this alone. I am writing this letter to ask you to prayerfully consider partnering with me as I begin in this new position with Child Evangelism Fellowship of Eastern PA, Inc.
I am praying that God would raise up a support team of fifty people who would be willing to pray for me daily as I work with CEF of Eastern PA, Inc. to reach more children for Christ. I am also asking God to raise up fifty financial partners that would be willing to give $25, $30, or more a month to help me meet my financial need as a support-based CEF missionary.
If you would be willing to become a prayer partner, financial partner, or both, please feel free to call, text, or email me. You can also fill out my online pledge card here. Checks can be made out to CEF of Eastern PA, Inc. with "Miriam" on the memo line, and can be mailed to P.O. Box 4375, Harrisburg, PA 17111. You can also send monthly support online by going to cefepa.net/donations/ and choosing "Support – Miriam Higley" from the "fund" option.
Thank you for reading this update and considering supporting me in this ministry. I will look forward to hearing from you!
Sincerely,
Miriam Higley (Morley)
Media Outreach and Recruitment Coordinator
CEF of Eastern PA, Inc.